Hey Y'all!
It's Your Gyrl, Ms. Carmen aka Platinum Voice PR bringing another Chi Town HIT to you!
We had the pleasure to experience the smooth buttery melodies from Chicago Artist, J. Hollins in our studios. He will appear on the R&B Edition soon! Watch the tweets and follow him on
Twitter
, @JHollins. Don't forget to follow us too, @AccessAvenueTV!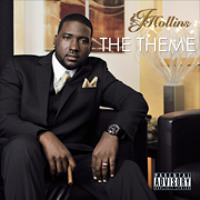 You never know where I may be bringing you the events of Chicago, so make sure you follow this blog and Follow me on Twitter, @PlatinumVoicePR! If you need your name and craft to buzz out here, go to http://www.platinumvoicepr.com.  Until next time, See ya later Babies!
Disclaimer:
(PlatinumVoicePR is the source for the events and has no legal bindings with associated parties)
(Music Videos and Links are for promotional use only)